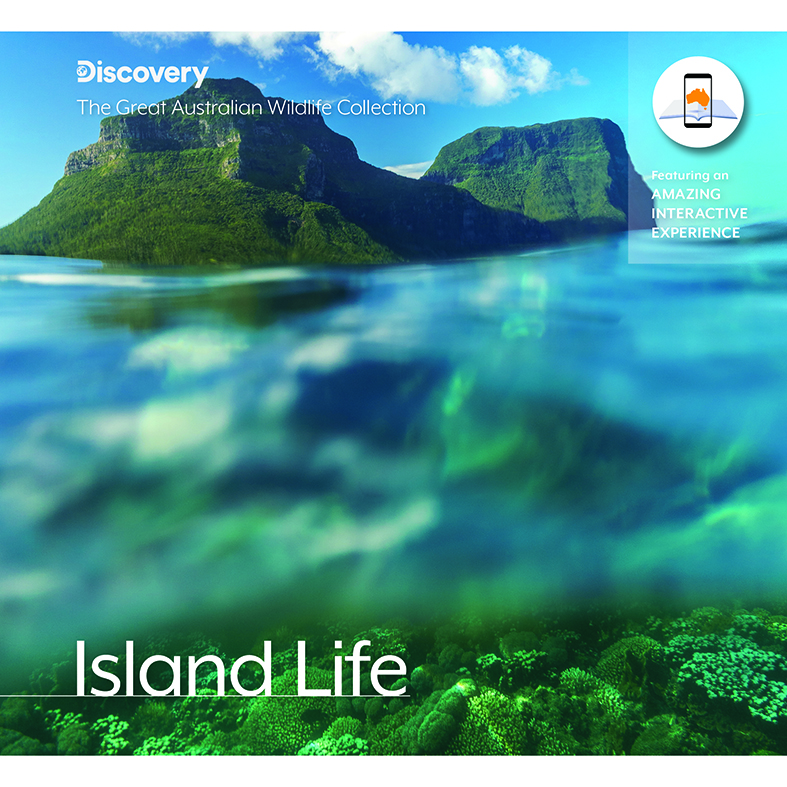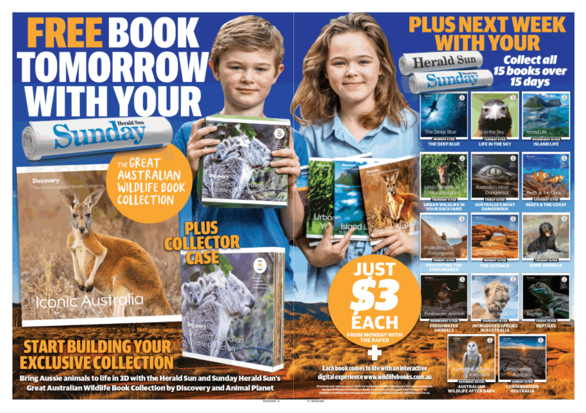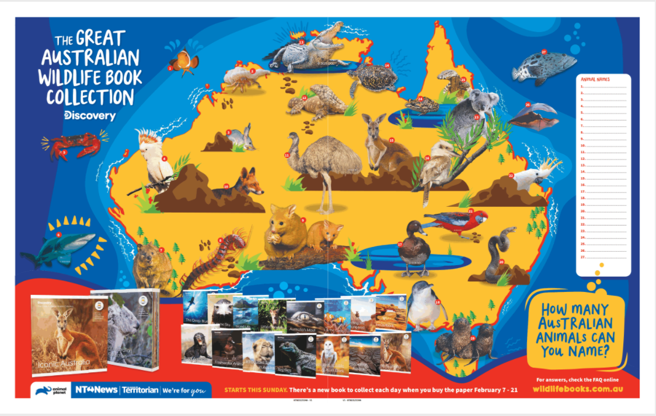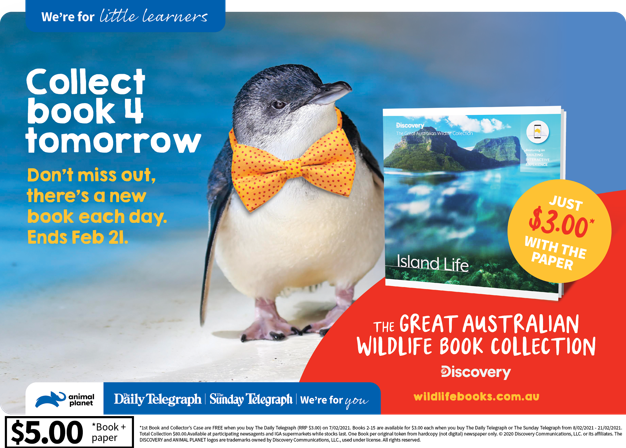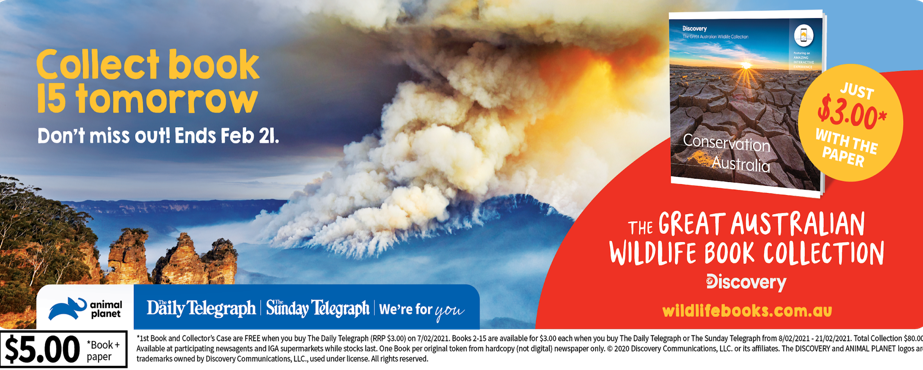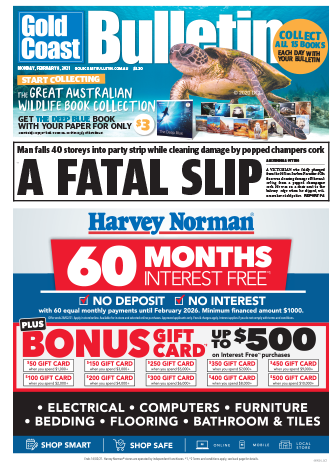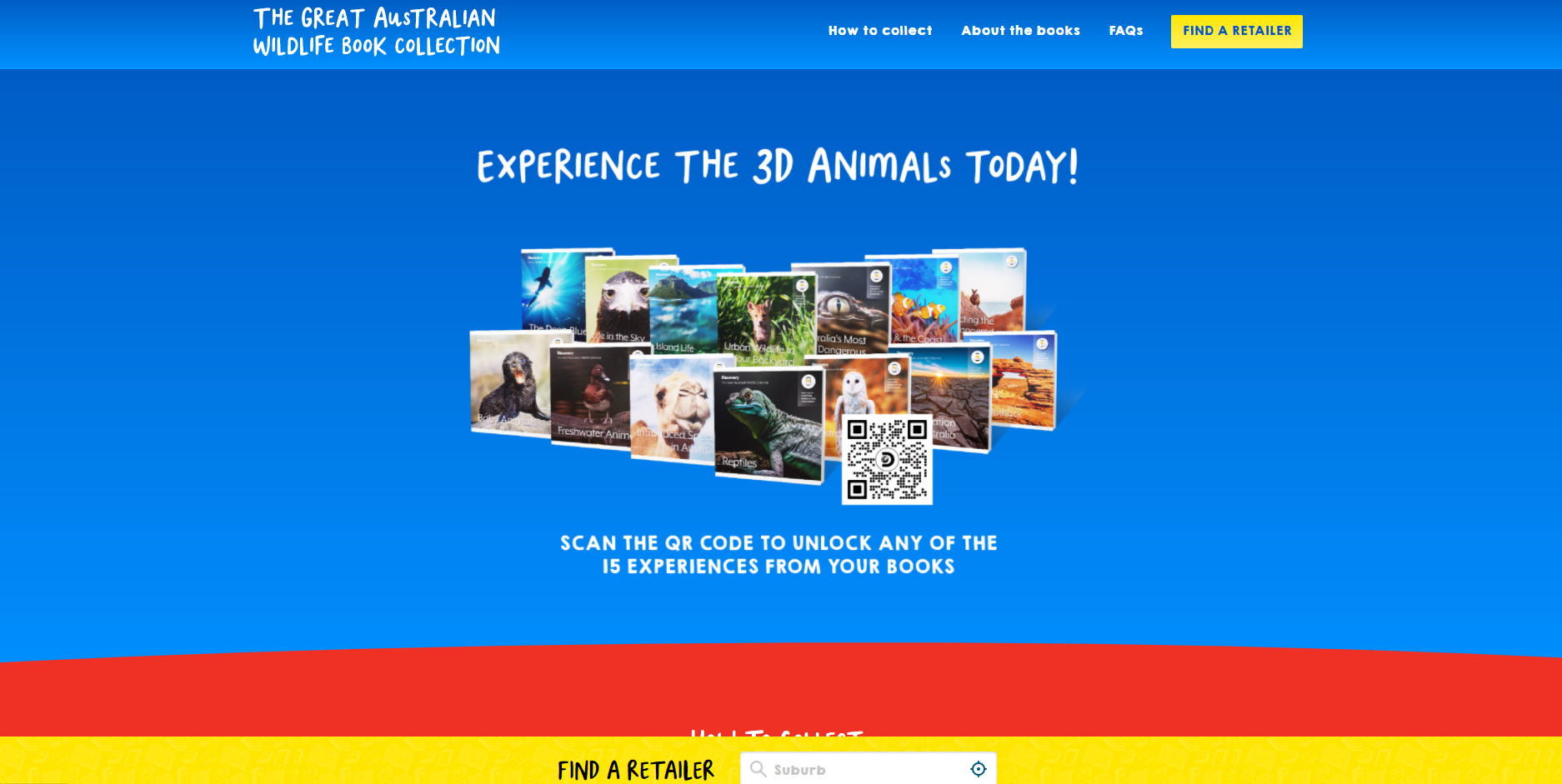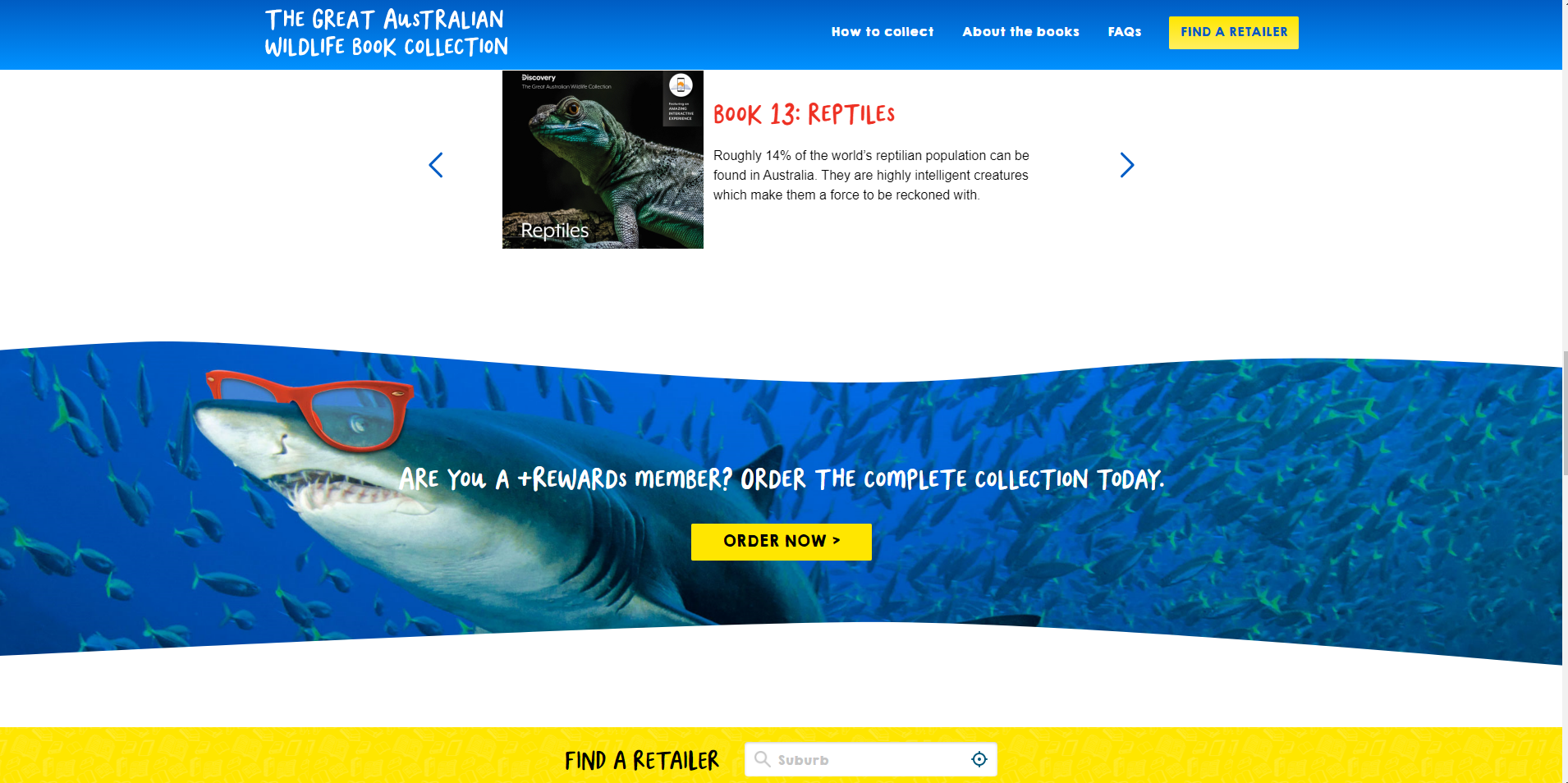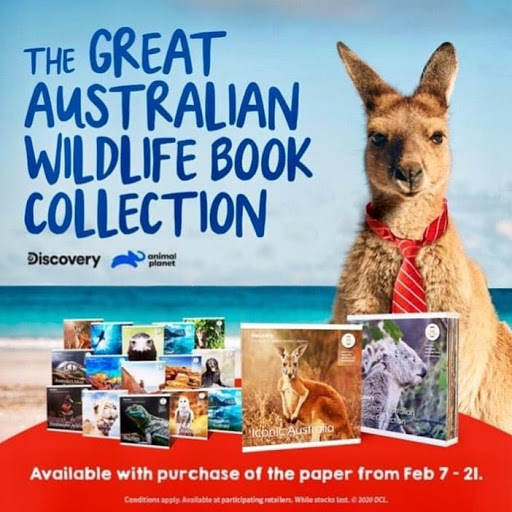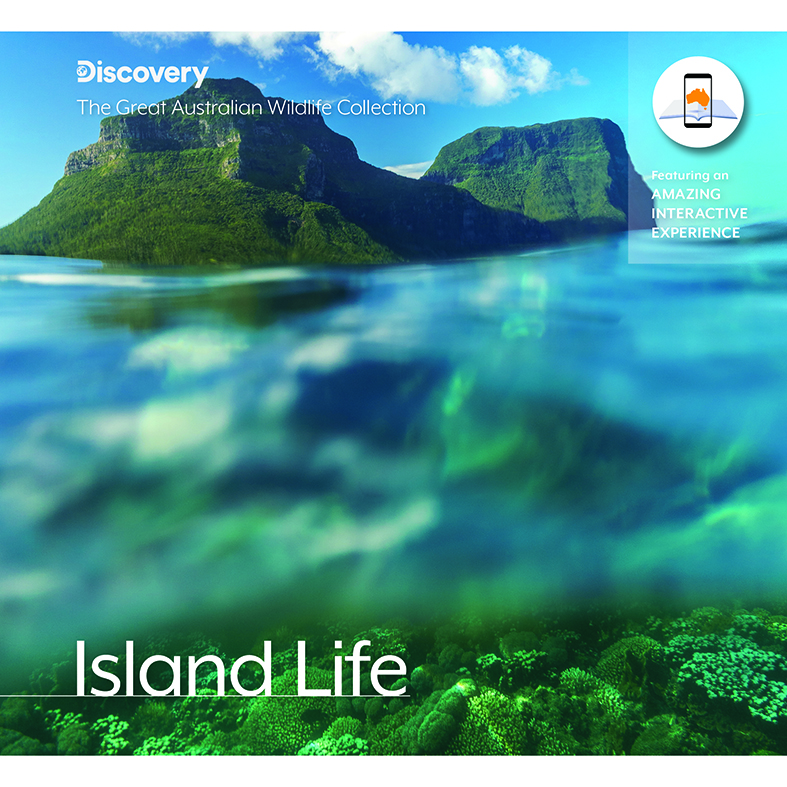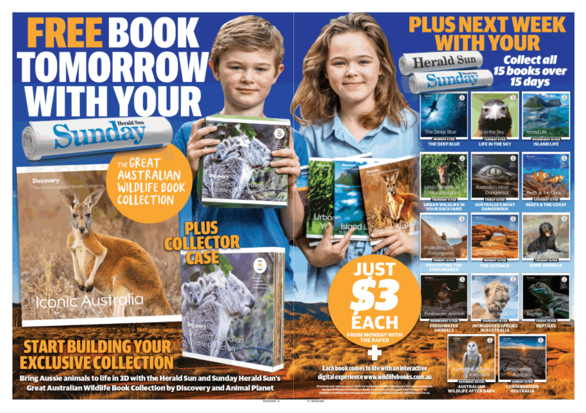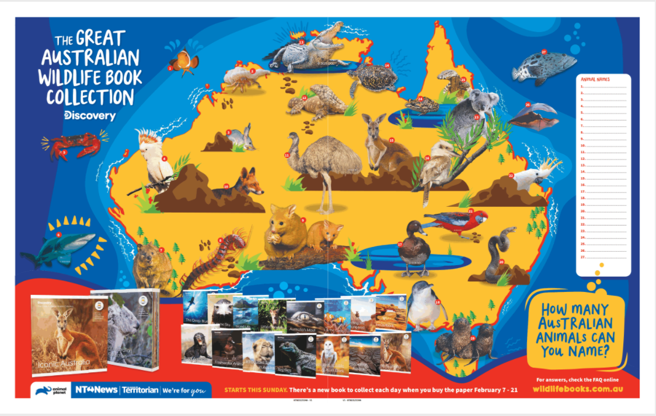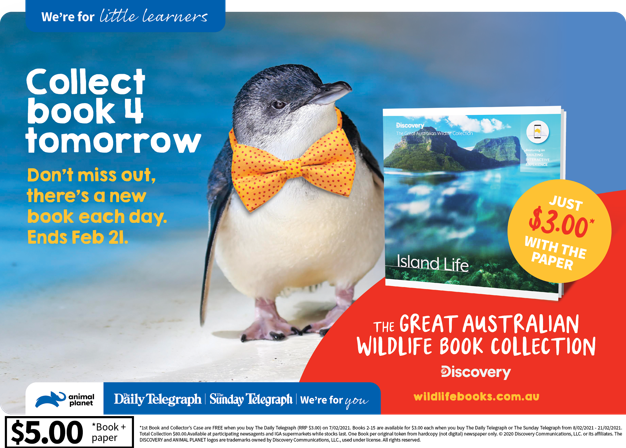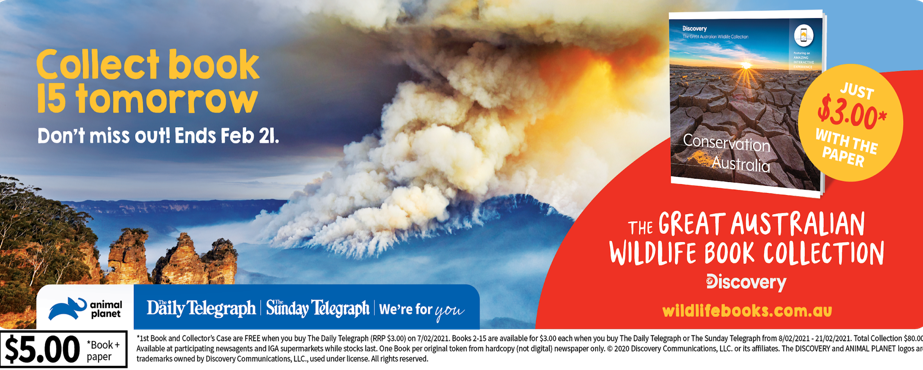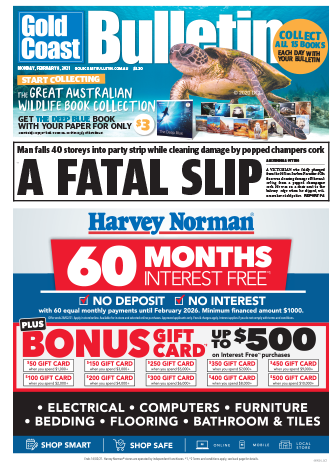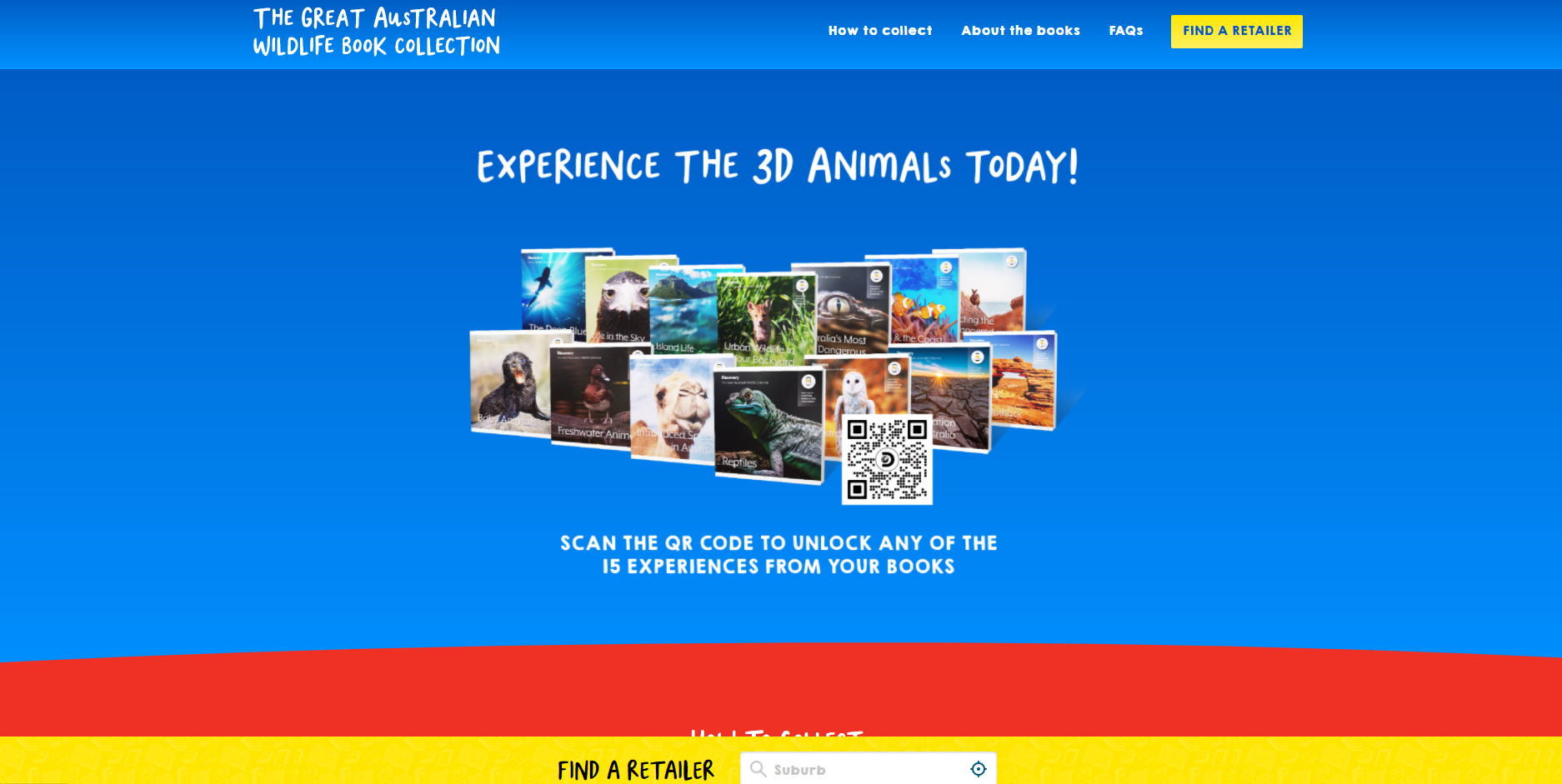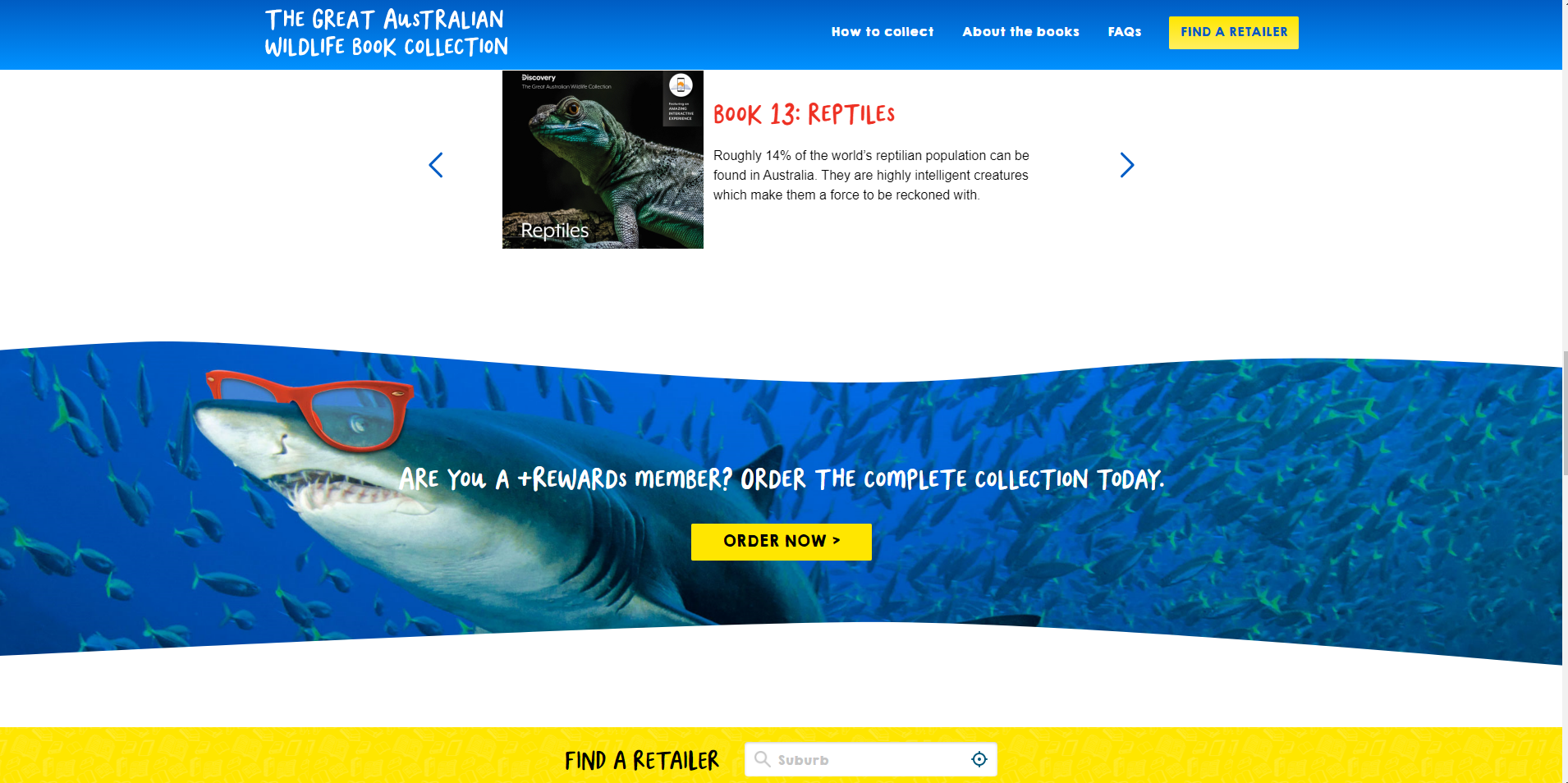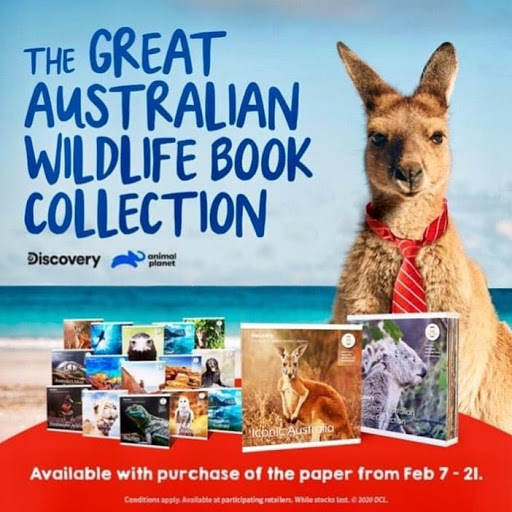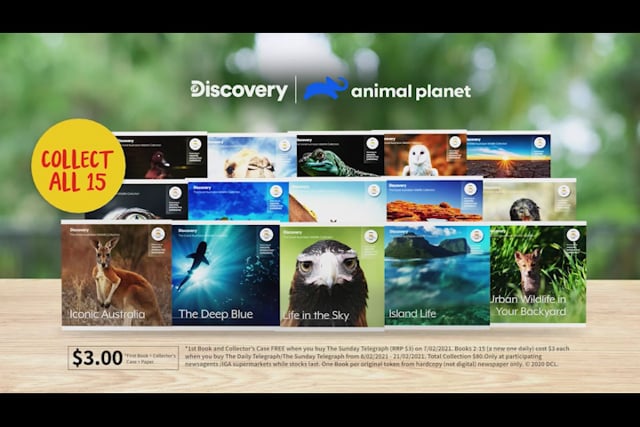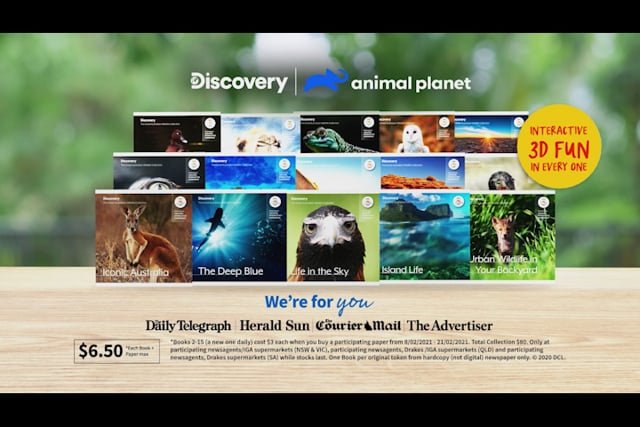 Overview
The Great Australian Wildlife Collection
TCP created this unique 15 part book series, The Great Australian Wildlife Collection, in association with Discovery and Animal Planet.
Each book, produced from scratch, featured beautiful imagery of the most iconic animals from a variety of landscapes and environments across Australia with key information and facts written by Discovery Animal Planet's wildlife experts.
Each book also featured 3D augmented reality experiences to bring the animals alive off the page when viewed through a mobile or tablet. The bespoke 15 part collection consisted of the following books:-
Iconic Australia
The Deep Blue
Life in the Sky
Island Life
Urban Wildlife in Your Backyard
The Outback
Australia's Most Dangerous
Baby Animals
Reefs and the Coast
Protecting the Endangered
Freshwater animals
Introduced Species in Australia
Reptiles of Australia
Australian Wildlife After Dark
Conservation Australia
TCP was responsible for creating, managing and implementing this exclusive retail marketing program on behalf of News Corp Australia from content licencing and design of the books to the development of the Augmented Reality elements and production of 1.5 million books.
The 15 part collection was featured in every key News Corp metropolitan newspaper across Australia between February 7th – 21st 2021 including The Daily Telegraph and Sunday Telegraph (NSW), Herald Sun Sunday Herald Sun, Geelong Advertiser (VIC), The Courier-Mail, The Sunday Mail, Gold Coast Bulletin, The Cairns Post and Townsville Bulletin (QLD), The Advertiser and The Sunday Mail (SA), NT News and The Sunday Territorian (NT).
A different wildlife book was available each day over a 15 day period with newspaper purchase, redeemable at over 2,000 participating supermarkets and newsagents across Australia.
The collection was supported by a heavy weight TV campaign which ran on Foxtel, Networks Seven and Ten as well as on prime time Discovery and Animal Planet programming. PR including live broadcasts on Sky News and Channel 7 Sunrise with links to various zoos
Marketing & Creative Services provided
Content licencing & IP approval
Artwork & design
Book print & production
Augmented Reality development
Media promotions
Digital media
Scale out fulfilment & global logistics
Affinity partnership & brand strategy with Discovery, Animal Planet & News Corp Australia