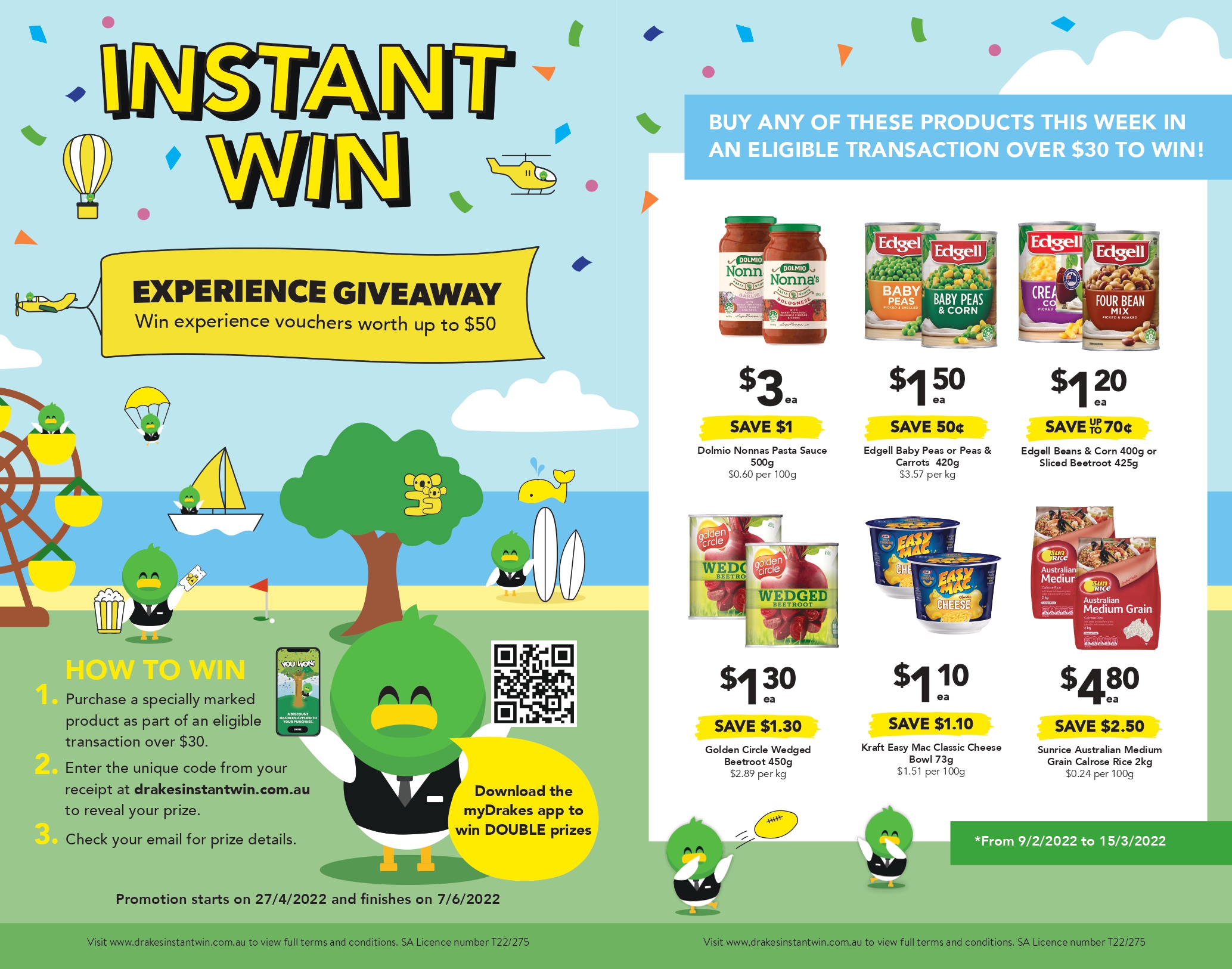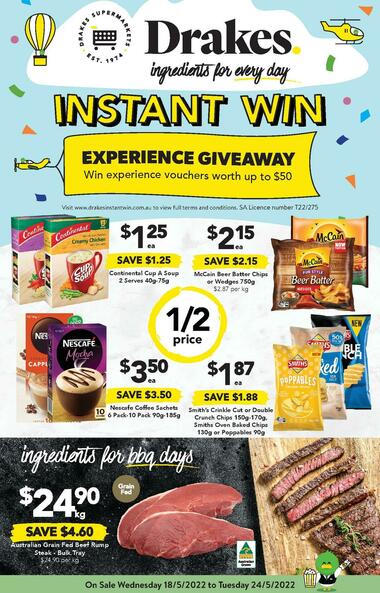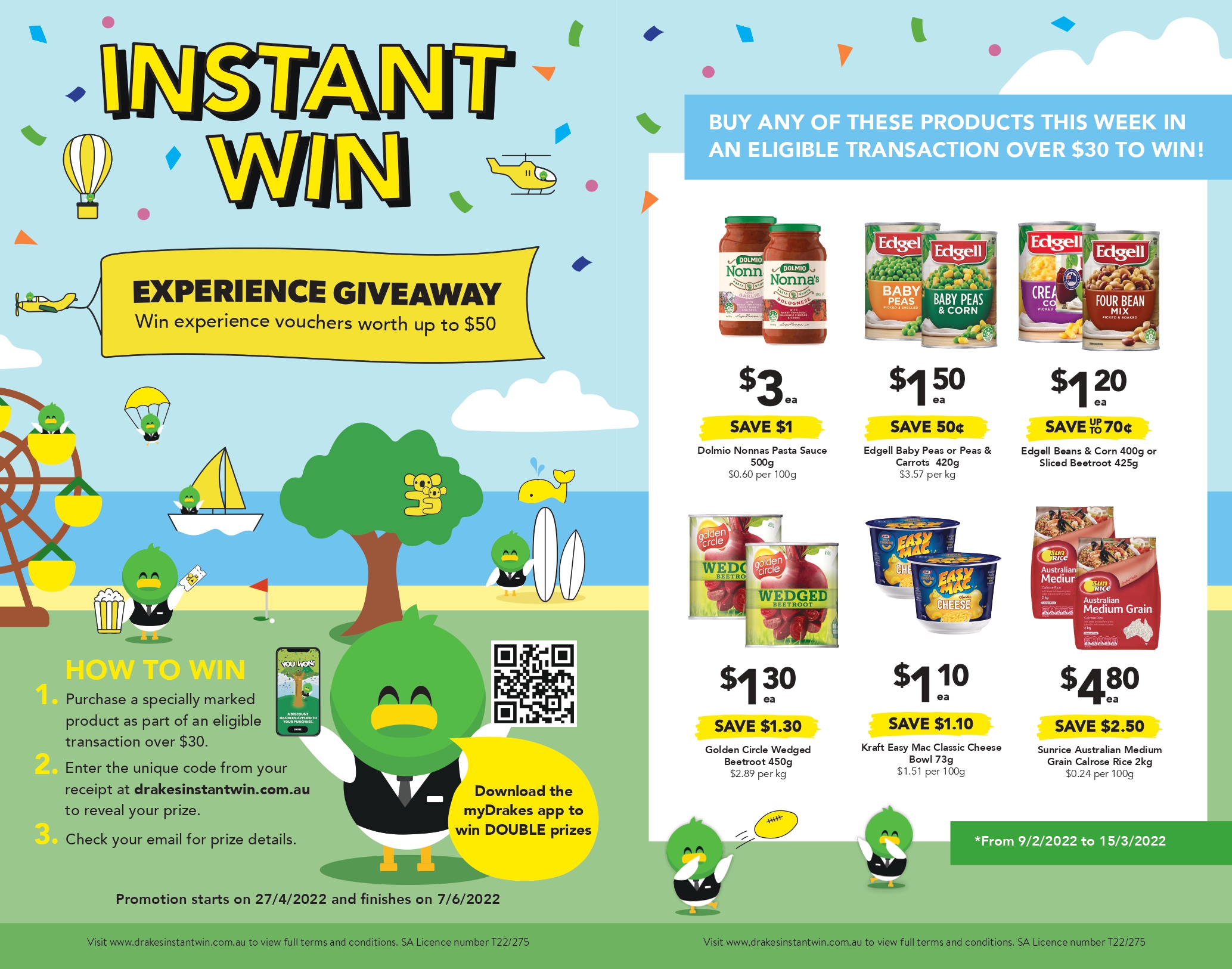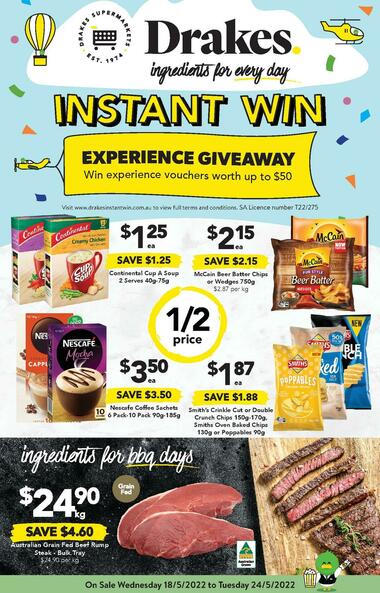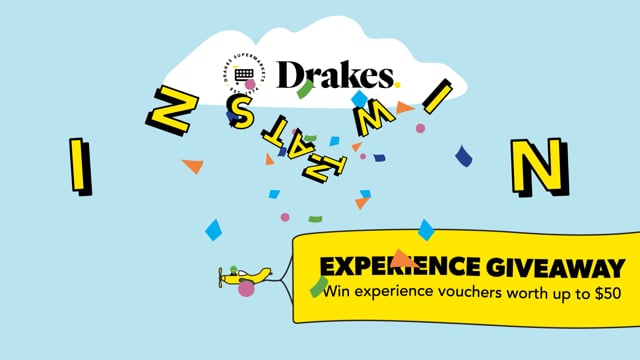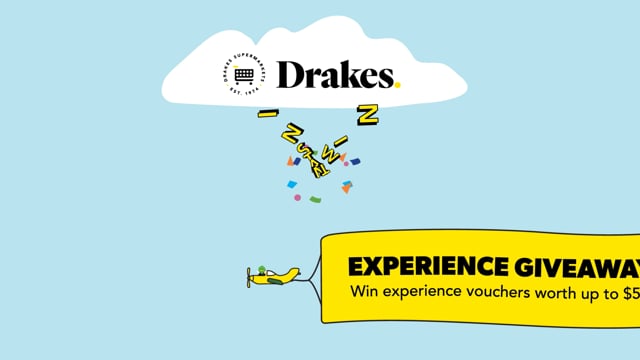 Overview
$100,000,000 Instant Win Experience Giveaway
Drakes Supermarkets is the largest independent grocery retailer in Australia, with over 70 stores across South Australia and Queensland.
TCP created this instant win promotion primarily to encourage up take and use of the new myDrakes app whilst also incentivising all customers to spend over $30 in store in a single transaction when purchasing selected products.
Existing myDrakes app users or customers who signed up for the app during the 6-week promotional period, automatically received a unique code to their mobile providing two reward vouchers each worth up to $50 each when redeemed via the digital platform. The rewards were valid at selected attractions and popular days out venues across South Australia and Queensland ranging from zoos, cinemas and theme parks to sports and adrenalin activities including go karting, paintballing, horse riding, surfing and sailing.
Customers not having a myDrakes app but spending over $30 simply uploaded the unique code printed on their till receipt to the digital platform to receive a randomly allocated themed reward worth up to $50, free.
Over 4 million themed rewards were available for customers to redeem during the 6-week promotional period (27th April – 7th June 2022) and the instant win campaign was heavily supported in store, via TV, PR and social media.
TCP was responsible for creating, managing and implementing all elements of this exclusive customer retail marketing program on behalf of Drakes.
CAMPAIGN ANALYSIS
22% of all customers eligible (39% male:61% female split)
Aged Group appeal: 20.6% (18-24) 19.4% (25-34) 17.7% (35 -44)
Device used: 78.3% mobile (62% IOS:39% Android) 18.2% desktop 3.5% tablet
27% opt in
10% response of all customers registering on the campaign website
4% increase in GP for Drakes directly attributed to the campaign.
Average basket spend increased by 6.5% during the 6 week promotional period.
Products featured in the promotion saw an average increase of 25% in weekly sales
Marketing & Creative Services provided
Management of all aspects of the instant win mechanic and rewards
Design of web platform
Build and hosting of the website
Artwork & design
IP and associated legal